No, a business card is not old-fashioned! Even in 2020, it is still a useful means of presenting all your contact details in one go. And if your business card also looks a bit nice, you can immediately convince the other party of your professionalism. So read on quickly for our 7 tips to make the best business card.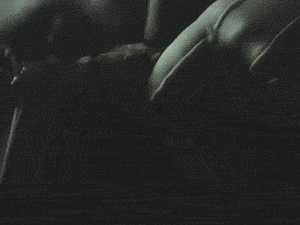 1. Just do it
Excess harms. A truth like a cow, which also (or precisely!) applies to a business card. It is tempting to want to cram all your data on it, such as your (landline) telephone number, your email address, your home address, your name, the name of your company, your website… But that doesn't make things any clearer! Rather keep it simple! For example with only your e-mail address and website. On that website you can then go crazy with all kinds of details.
2. Hire a pro
It is of course not mandatory to add a logo to your business card… But it does look beautiful and memorable! However, unless you secretly have some design skills, it's best to leave the design of a logo to a professional. Because no matter how much you like the result yourself, others often notice immediately whether something is homemade… And then of course little remains of that professional appearance.
3. Taste the rainbow
Of course there is no arguing about taste. However, there are some practical tips about the use of color. For example, you probably do not want to use all the colors of the rainbow, unless you are a painter, for example… In all other cases, choose two complementary colors or a tone-on-tone palette† Also important to remember: color evokes emotion. So think carefully about which colors suit your company or person.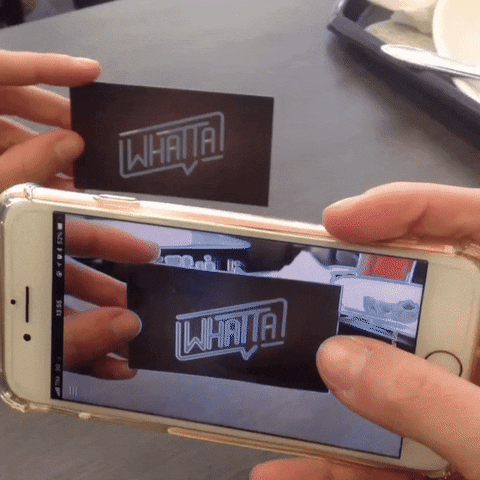 4. Be yourself
Styling is also very personal. Or at least, it should be, because we now know those standard white business cards with black print. Remember that first impressions are worth their weight in gold. It is therefore best to opt for an eye-catching design, as long as you ensure that everything remains legible. Also consider what you want to radiate. Are you a cake baker? Then we demand at least one cupcake on your business card!
5. Nice to read
The most important thing in a design is of course readability. This applies above all to the text. Make sure each letter is easy to read and distinguishable from other letters. In addition, each font style its own personality. A well-chosen font corresponds to the core values ​​of your company or person and is appealing to the target group. Be careful with striking (decorative) fonts. Before you know it, your professional business card will look more like a circus poster.
6. Other materials
Most cards are printed on paper. To stand out, you can take a look at other materials. Nowadays you can also have business cards printed on wood and metal. Of course, that immediately makes a big impact! However, since such a different material requires a larger investment, it is up to you to consider whether you think it is worth your money.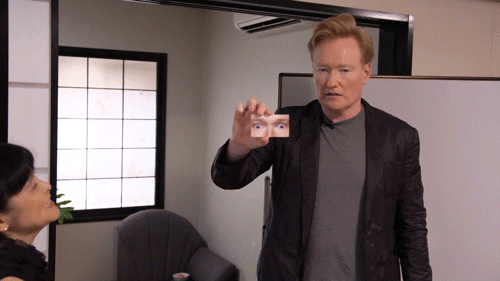 7. Hip and happening
What also appeals to the imagination is a business card on which you only have a QR code printed. That code then leads to your website, LinkedIn profile or project page. Most people are probably curious enough to find out what you're hiding behind that code. Nice and mysterious!
What do you think of
this hack?
4Crazy4Nice0Serious?3meh…2Stupid