Now that the coronavirus has paralyzed the whole country and (everyone who can) is working from home, it is not unwise to get started with a few important work from home tips. Because how do you create the ideal home workplace? It's not just about a relaxed office chair and that your monitor is at the right height. You should also make sure to take a break every now and then and switch positions a bit. Hopefully these tips will help you – when you can go back to the office – actually rather work at home…
No distraction
working from home. Sounds wonderfully relaxed. At the kitchen table, coffee with it, cat on your lap and in the evening quickly get rid of some mail with a glass of red wine. That is indeed nice for a day, but once you have to work from home more often, you need a better place. Then it is important to choose a place where you will not be distracted by other things. The living room can be an option, if you are not bothered by children, pets or noise from outside there. It may also be wise to put your phone away or at least turn off notifications. Also make sure that there is enough daylight in your new home workplace, because working all day with artificial light is tiring for your eyes. If the sun shines directly on your window, you need to provide good blinds so that your screen cannot be dazzled. In addition, you must ensure that the temperature in the room is pleasant: not too cold, but certainly not too hot.
Ergonomics
Once you've found the ideal home workplace, it's time to check your furniture. The most important two are of course your desk and your chair. It is of course ideal if you can adjust the height of the desk; this way you can adjust it exactly to your physical requirements. If a desk cannot be adjusted, make sure that the worktop is at a height of about 75 centimeters. The worktop must also have sufficient surface area. Think about what you have on your desk during a normal workday. Be generous in your calculations, because it's nice to have enough room for some extra junk. If you work with a laptop, for example, it is useful if you an extra monitor can connect.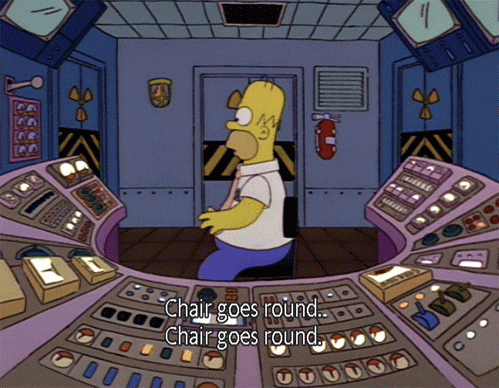 Assume that both your laptop and your monitor should be on the work surface. Legroom is also important. Your office chair should above all be comfortable and preferably adjustable in height. Remember that the best office chairs have armrests. Ideally, you put your armrest as high as your worktop. This ensures the least strain on your arm muscles. When adjusting your office chair, make sure your shoulders are relaxed, not hunched up, and your thighs and thighs are at a 90-degree angle.
Hardware
As mentioned, if you have a laptop, it is advisable to invest in an external monitor. Working on a laptop for a long time is not good for your eyes, and certainly not for the rest of your body. A monitor should be about 50 to 70 centimeters away from your face and the top of the display should be in a straight line with your eyes. If that's not possible with your monitor stand, it's smart to put the whole thing on a small elevation. There are increases for sale where you can easily slide your laptop under; this also ensures a tidy workplace when you are not working.
Now look at your monitor with your head slightly bent and tilt the monitor so that you can look straight at it. You can then adjust the brightness of the screen to your home workplace. If you want to calibrate the colors of your monitor, you can here take a look. With this free tool you can set up your monitor optimally in a few minutes. You can then continue with your work. In addition to a good monitor (and if you don't have one, check here) it is important that you have a decent keyboard and mouse. Don't spend a whole day swiping your finger on the trackpad of your laptop – no one except real Tinder champions is happy with that…
Not only is good posture important, but taking breaks is also essential when you're working long days. At work you still sometimes walk to the coffee machine, at home you do that less quickly. It is therefore wise to program that occasionally reminds you to take breaks. After a certain time, often fifteen or twenty minutes, the program forces you to take a break for a few seconds. After 45 minutes or an hour you should take a longer break of ten to fifteen minutes. It may seem that this takes you out of your flow, but experience shows that you can actually work much more focused if you regularly take short breaks and get away from your home workplace.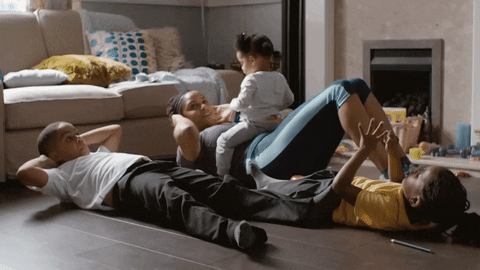 In addition to taking breaks, it is smart to do some stretching exercises every now and then. You can easily move your neck from side to side in every fifteen-second micro-break, and in the longer breaks you can walk or do some exercises. on this site do you have some good exercises that are especially aimed at people who sit behind the keyboard all day, no matter how comfortable your home workplace is.
Afraid of getting bored when you're done with work and aren't allowed to leave the house? check than this one tips!